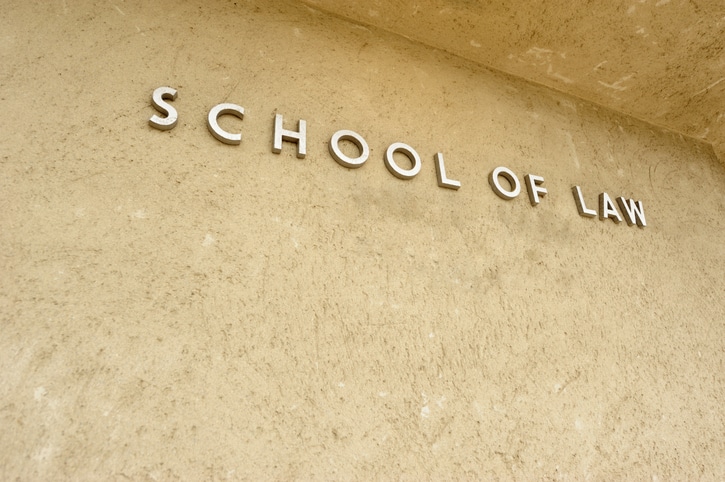 Tenure, Sexual Harassment and Bullying on Law School Campuses
Teacher-and-student relationships are one of the most frequent pairings in the media to portray sexual harassment and bullying. In real life, when a professor or dean of a law school targets his employees and students, even a Title IX complaint often isn't enough to address the problem. Find out how tenure rules can interfere with civil rights claims for gender discrimination in law schools and universities across the country.
In this blog post, I will review an article by the American Bar Journal, "Why are law deans not fired after investigations find misconduct with women?" I will discuss how sexual harassment and bullying are addressed at colleges and law schools across the country and how tenure can interfere with schools taking appropriate corrective action to address sexual harassment and bullying by staff against employees and students.
3 Law School Deans Resign, But Aren't Fired, for Sexual Harassment and Bullying
Since 2016, the legal community has been seeing its share of sexual harassment complaints. Judges, partners, and even law professors are being called out for their sexual misconduct toward subordinates, employees, and students. But as the American Bar Journal noted, these complaints often don't have satisfactory results.
Sexual Harassment Lawsuit at UC Berkeley Law School
In 2015, Dean Sujit Choudhry, of the University of California at Berkeley School of Law, was accused of sexual harassment by a former executive assistant. Tyann Sorrell said that from September 2014 to March 2015, Choudhry kissed her cheeks, hugged her, and rubbed her shoulders and arms, all over her objection. When she went to her supervisors, Sorrell says they didn't try to stop the behavior, and instead retaliated against her.
Eventually, Sorrell had to sue the university, and Choudhry directly, for sexual harassment under Title IX Education Amendments of 1972. In March 2016, Choudhry resigned, calling the pending lawsuit a "distraction for the law school, the university, and our community." Students on campus issued a written statement objecting to the law school's response, saying a 10% salary cut for one year, counseling, and a written apology wasn't enough, especially when the details were withheld from the student body.
Northern Illinois University Law School Dean Given Research Position After Sexual Harassment Complaints
Last summer, Northern Illinois University investigated sexual harassment complaints against its law school dean, Eric Dannenmaier. Two former employees filed complaints with the NIU Affirmative Action and Equity Compliance Department, saying Dannenmaier asked them intimate details about their love lives and sexual partners and invited them to his home after hours. Sarah Adamski, associate director of investigations for the NIU Affirmative Action and Equity Compliance Department found "enough information to conclude that Dannenmaier's unwelcomed conduct of a sexual nature was severe and pervasive enough to create a hostile working environment…."
Dannenmaier was placed on administrative leave in February. He resigned on June 21, 2017. But that resignation was more of a reassignment. He continued to work as an off-campus researcher through December 31, 2017, earning a $95,000 salary.
Resignation Turns to Full-Time Employment at Northern Kentucky University
In late 2017, Jeffrey Standen, the dean at Northern Kentucky University's Chase College of Law, resigned after the school's Title IX coordinators investigated allegations of sexual harassment and bullying. Three employees – one full-time staff member and two student workers – filed complaints against Standen saying he looked down one employee's dress, adjusted his crotch in front of them, asked for hugs, and commented on their clothing. They said when they would wear skirts, dresses, or leggings, Standen would ask them to arrange his bookshelves or fix a ceiling vent.
The Title IX investigation into these complaints did not result in enough evidence to support sexual harassment charges. But the report did show Standen had created an "unhealthy culture of fear, intimidation, and bullying" and violated the university's ethical responsibilities policy. As a result, Standen resigned in December 2017. That resignation was short lived, however. He was offered a full-time faculty position the next year with a salary of nearly $222,000, making him the highest paid professor at the university.
Title IX, Tenure, Sexual Harassment and Bullying
Title IX is the portion of the Education Amendments of 1972 that applies to schools and universities. It is intended to prevent gender discrimination and sexual harassment on campus – including between faculty and other employees. The law requires schools to take reasonable steps to respond to sexual harassment complaints by staff and students alike. Each school must have a non-discrimination policy and a designated compliance officer to respond to complaints that faculty behavior has caused a hostile work or educational environment.
All three law schools described above performed Title IX investigations into the allegations of sexual harassment and bullying by their deans. But even where the investigators found a hostile environment, the harassers stayed on the payroll. When the American Bar Association looked into why the deans were not fired, the answer seemed to rest on the idea of tenure.
Saundra Schuster, an attorney at the NCHERM Group in Pennsylvania who does risk management work with universities told the ABA that there were two reasons why law deans don't get fired for sexual harassment. First, it would cost more to defend a wrongful termination lawsuit than pay for a year of salary. Second, these are tenured faculty members, and as such are "almost impossible" to fire.
"Being a tenured faculty member is so ingrained in the hearts of faculty, particularly at high-level universities that would have law schools," she told the ABA
According to Raymond D. Cotton, a partner at Nelson Mullins in Washington, D.C., who represents college administrators, tenure was created to protect professors' free speech rights. His comments suggested that sexual misconduct was a result of stress the professors feel, rather than any form of power imbalance or culture of complacency. But Jennifer Drobac, a law professor at the University of Indiana's Robert H. McKinney School of Law who studies sex harassment, says:
"The problem is that most universities don't have the guts to terminate these people, typically men, who are engaging in this behavior," Drobac says. "They will often rotate them out of administration and back onto the faculty."
She takes the position that when tenured professors or deans violate the law by sexually harassing staff or students, they can and should lose their job. This is not a matter of free speech or protecting the controversial ideas of faculty, it is about responding to real complaints about sexual harassment and bullying on America's law school campuses.
At Eisenberg & Baum, LLP, our sexual harassment attorneys help employees facing gender discrimination on the job, including on campus. If you are face a hostile work environment, we can help you make sure your complaints are heard. Contact Eisenberg & Baum, LLP, today to talk to an employment discrimination attorney.
https://www.eandblaw.com/wp-content/uploads/2018/09/iStock-507655751.jpg
482
725
eandb
https://www.eandblaw.com/wp-content/uploads/2022/09/eandb-logo.png
eandb
2018-09-24 10:01:50
2022-05-30 21:06:31
Tenure, Sexual Harassment and Bullying on Law School Campuses